AC - Side-chain from Comp AC Oddy
AC - Side Chain (from Comp AC Oddy)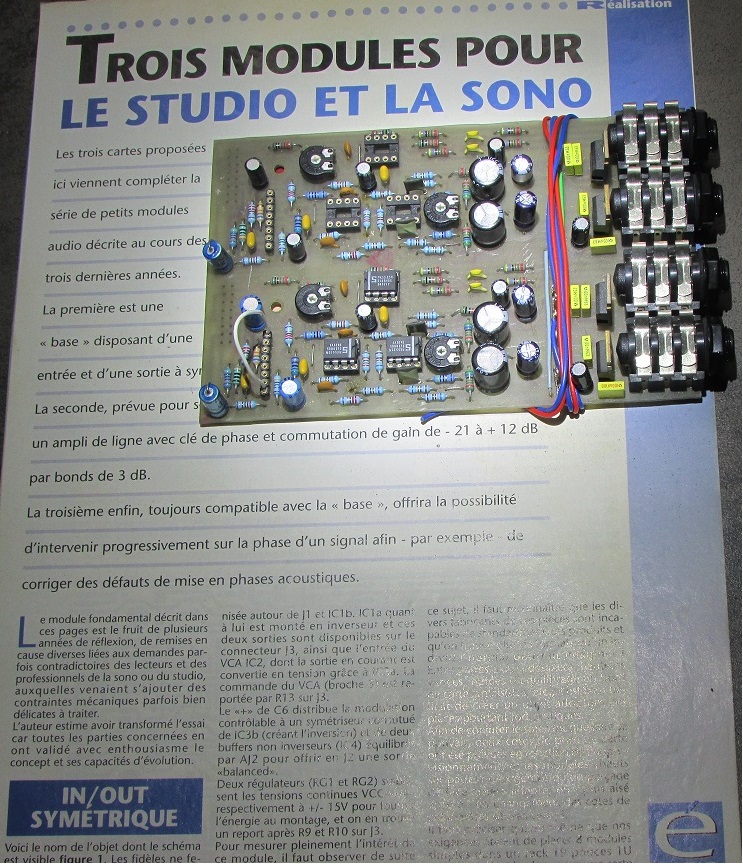 Lorsque Jean Alary a construit sa table AC ODDY, il l'a doté d'un compresseur limiteur sur la sortie master L&R. Le VCA était un DBX2150 remplacé de nos jours par le THAT2180 ou 2181.Le schéma est repris sur les 2 PDF ci-joint. J'ai refait le Side Chain sous forme de 2 circuits imprimés car le redresseur parfait double alternances peut servir à d'autres usages ( VU, mesure,…) Le convertisseur LOG est réalisé à l'ancienne.
Bien qu'il avait prévu de limiter à un seuil de 0 dB avec un taux de 10 :1, il a fini par adopter un seuil de -10 dB et un taux de 3 :1. Il préférait l'effet progressif plutôt que l'écrasement total. Maintenant chacun règle les paramètres qu'il veut.
Pourquoi revenir à cette ancienne méthode ? C'est un circuit qui marche avec une musicalité exceptionnelle. Tous les composants se trouvent facilement.
Le détecteur RMS That 2252 n'existe plus, le Tout en 1 That 4301 non plus . Il vous reste le That 4305 mais il vous faudra des yeux de chat pour maquetter.
Une idée pour ceux qui auraient réalisé INOUTSYM (photo jointe), avec 2 redresseurs et le convertisseur LOG, vous voila avec un compresseur HQ et musical.
Implantation :
Téléchargement :
| | |
| --- | --- |
| | Page 1 du schéma du compresseur AC-Oddy |
| | Page 2 du schéma du compresseur AC-Oddy |
| | PCB sous Sprint-Layout (Téléchargement du viewer ici) |
Thierry